Reading Time:
5
minutes


Segun e storia, nos himno skirbi pa Padu Lampe, Rufo Wever y Lio Booi tabata na prome instante un cantica cu a wordo traha riba pedido di fraternan. Tempo aya, e fraternan Hulandes aki tabata sinti un necesidad pa mas expresionnan cultural cu tabatin e solo proposito pa mustra orguyo local, un sentido di 'esaki ta nos lugar y nos ta stime'. For di eynan 'Aruba Dushi Tera', un cantica simpel y directo pero hopi cla den locual e kier comunica, a wordo crea. Tabata aña 1952. No menos cu 24 aña despues riba 18 di maart 1976, e wals aki lo zona den Wilhelmina Stadion como nos himno nacional, simbolo di nos identidad Arubiano hunto cu nos bandera y nos escudo. Den su afan di duna pueblo di Aruba un sentido comun di nacionalismo, Betico Croes a percura pa e simbolonan aki wordo institui.
Imaginabo cu apenas 41 aña pasa, nos no tabatin e artefactonan clave aki. Mescos cu gran parti ainda di nos por corda un tempo sin internet, gran parti di nos poblacion awendia por corda un tempo cu Aruba no tabata dispone di e simbolonan aki cu diferente otro pais tin pa centenares di aña. E proceso tabata pa un parti pragmatico, pero tabatin elementonan inclusivo – y hopi leuk – tambe. Por ehempel, bo tabata sa cu pueblo por a contribui nan mesun diseñonan pa e bandera? Tur esaki a culmina den un anochi inolvidabel, cu sin duda tabatin su impacto politico den Reino tambe, mirando con apenas poco luna prome Surnam a proclama su independencia di Reino Hulandes presentado su himno y bandera den un setting similar. Cu e ceremonia aki Betico Croes a marca un liña den santo, apenas dos luna despues cu Hulanda a nenga pa sinta na mesa y negocia riba un Status Aparte pa Aruba den Reino. E mensahe tabata cla y raspa. E ora nos por wel di bay pa independencia tambe. E datum di 18 di maart tabata specificamente scohi, ya cu e mesun dia ey na 1948 tabata e dia cu Aruba a manifesta su deseo di autodeterminacion, los di e influencia di Corsow, pa prome biaha. Henny Eman a entrega na Mesa Rondo un mocion na Reina Juliana, cu e backup di 2147 firmante local. E deseo ey di bira 'baas den mesun cas' a haya su impulso nobo den Wilhelmina Stadion y na final Aruba a haya su Status Aparte.
Loke ta bunita di 18 di maart ta cu, apesar di e interpretacionnan historico diferente cu AVP y MEP ta duna, ambos iniciativa di 1948 y 1976 tabata actonan di desafio politico den Reino. Muestranan cu Aruba, pa chikito y simpel cu e lo mustra, no ta laga otronan dicta riba dje. Esey ta loke ta uni ambos partido pa semper den historia manera ruman, apesar di e polarisacion y e storianan conflictivo. Esey ta loke ta haci e dia aki uno di union y fiesta, no obstante cua partido bo ta vota, cua faam bo tin of cua bario ta bo cuna.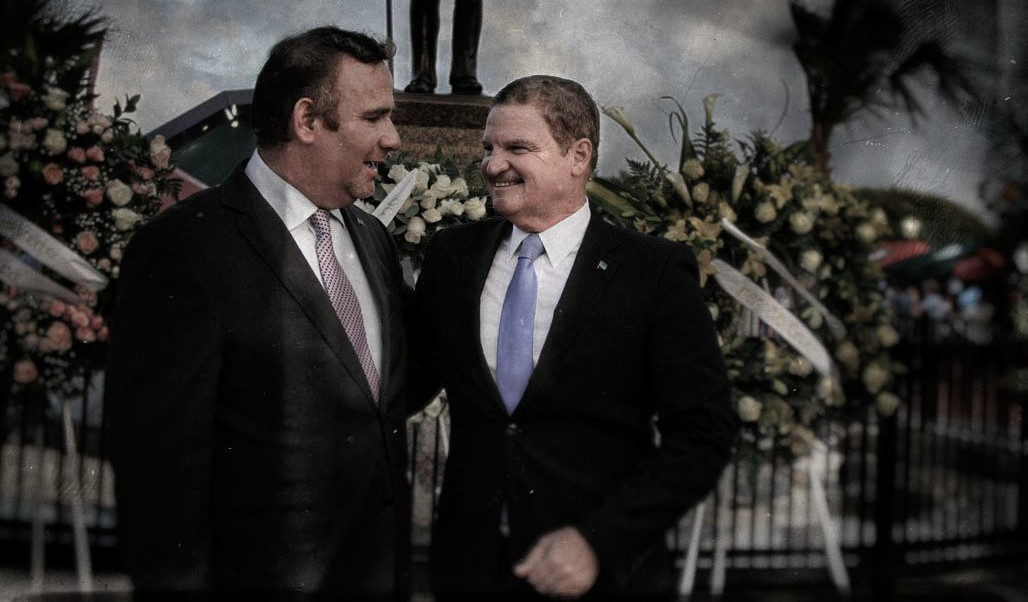 Nos por discuti riba color di bandera, si e escudo no mester bin bek den sala di Parlamento, mescos cu nos por keda tira palabra pa otro te den eternidad riba controversianan manera e famoso 12-8, ministernan cu Hulanda lo a laga manda cas, Caft y crisisnan constitucional. Mas nos pais hoben ta crese den mundo, mas nuance e topiconan aki lo bay haya. Pero ban cuminsa cu nos simbolonan. Himno, bandera, escudo y tur otro simbolonan nan balor ta yega te na un punto. Locual no por pone prijs riba dje sinembargo ta e idea cu tin nan tras. Y pa Aruba e idea aki ta uno di para fuerte pa bo mesun derecho di progresa. Pasobra exactamente esey ta loke a pasa na 1948 y na 1976, riba e mesun dia. E idea ey no tin color, ni faam. E ta netamente Arubiano y esey ta loke nos tin cu keda corda. E ta bin for di nos antepasadonan cu a yega riba e pida baranca aki for di tur continente y a traha algo for di stof y biento. Cunukeronan cu a planta y cosecha den secura, piscadornan cu a subi laman grandi, mineronan di oro y fosfaat cu a kibra nan lomba y daña nan pulmonnan, trahadornan di refineria cu a wordo discrimina. Tur esakinan bou un solo sin misericordia. Loke Aruba a duna nan no tabata pornada. Mester a bringa p'e. Mescos cu mester a hisa stem y lanta para riba 18 di maart na ambos 1948 y 1976.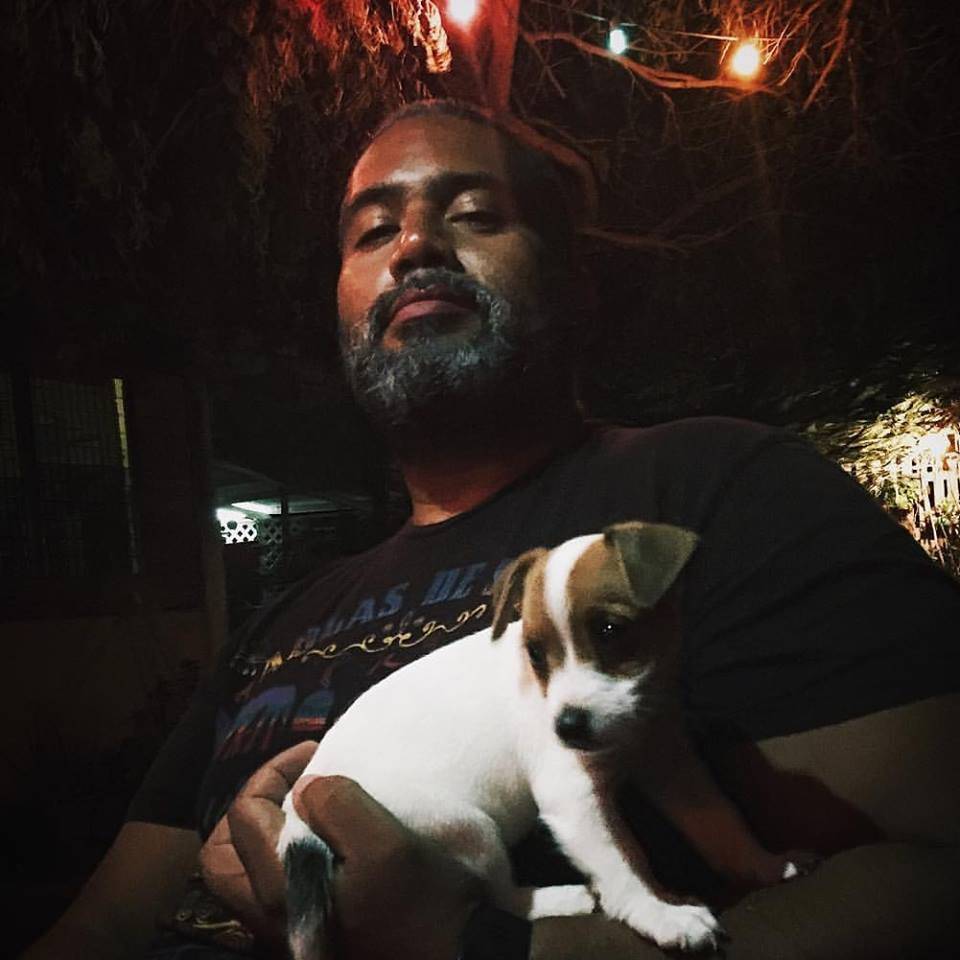 Ariën Rasmijn is a publicist and freelance journalist, based in Aruba. He writes about news, politics and innovation on the island and his work is published in Caribisch Netwerk, Amigoe, Bon Dia Aruba and his own platform, Den Cayente, among other publications.