Reading Time:
4
minutes


Durante e ultimo session di Shortcutz Aruba nos a combersa riba e topico con pa haci un bon pelicula a pesar di tur e limitacionnan. E punto di mas importante cu a bin dilante tabata; 'Storytelling' cual ta e ingrediente principal pa ora di traha un bon pelicula.
Tur cos ta cuminsa cu e storia, mas fuerte bo storia ta, mas grandi e impacto ta. Prome defini ki tipo di pelicula bo kier traha, bo kier entretene e publico of bo kier cuasa un impacto riba e publico. Den mi caso mi ta kies pa afecta e publico di cierto manera cu ora un persona sali for di cine ainda e ta pensa riba mi pelicula y despues cu e yega cas ainda e ta papia di mi pelicula. Mi kier touch e publico! Con mi ta haci esey? Door di kies pa conta un storia personal di cual e publico por conecta cu e personahenan y e situacionnan of e storia. Den Abo So tin un escena unda cu na e momento mas importante di Santiago su biba e ta purba di yama bek e persona cu mas e ta stima, pero e operador ta bis'e "bo no tin credito, por fabor recarga." E escena aki a wordo skirbi cu e intension pa duna alivo na un momento intenso, pero alabes e ta un situacion cu globalmente tur persona por sinti nan mes indentifica cu ne. Na tur parti mundo cu Abo So a wordo presenta, tur persona ta hari na e mes un escena y na e mes un momento.
Na 2012 mi a bay 'all out' cu mi habilidad como 'storyteller,' mi a skirbi 'Awa Brak.' Un storia exotico di un muhe cu ta biba sunu den un cas di glas y cu por flota den laira. Despues di tanto obstaculo mi mester a cambia mi storia y adapt'e na e recursonan diponibel. Tabata e momento aki cu mi a desaroya un formato cu miho ta funciona pa mi. Mi a bay sondea wak kico Aruba tin di ofrece y a base di tur loke mi tabata tin na mi disposicion mi a bay skirbi e storia di nobo. Na final e nucleo di e storia a keda mescos, loke a cambia tabata e set unda e storia a tuma luga. E experiencia aki a siña mi cu door di mantene mi pelicula simpel y realisabel, toch ta posibel pa haci un pelicula cu caliber halto, sin perde nucleo di loke mi kier conta.
E parti tecnico y creativo ta hopi importante, sin conocemento di esaki facilmente un pelicula lo por mustra mediocre. Algun di e erornan cu semper ta wordo cometi:
– Storia cu no tin ni pia ni cabes
– Seleccion di actor robes
– Mal audio
– Mal composicion
– Shotnan hopi scur
– Musica epico di otro pelicula
– Imagennan di recurso di otro pelicula
– Cine ta narrativo, dus loke bo wak bo no tin cu ripiti den dialogo.
Aki tin un video interesante cu ta papia over di e erornan cu semper ta wordo cometi. Nos tur ta haci eror y hasta mi mes, pero importante ta pa siña di nan.
Na tur esnan cu no por yega na e recursonan facil, e siguiente video ta mustra algun truconan cu por yuda pa toch bo short film mustra profesional.
Conclusion; e manera cu bo lo por logra haci un pelicula di caliber halto ta door di enfoca riba e storia, dus kico bo kier conta y kico ta e meta di bo storia. Despues bo ta sigui na sondea e recursonan disponibel, kico tur bo por haya pa haci bo idea real. Sigui pa skirbi e storia a base di loke bo tin. Wante simpel y realisabel! Pone atencion na e parti tecnico y creativo, vooral na e cosnan cu por haci bo pelicula mustra mediocre. Busca solucionnan creativo pa obstaculonan sin afecta e nucleo di bo storia.
'Awa Brak' a gana premio na e festival di cine di Aruba na 2012 y el a ricibi un 'special mention' na e festival di cine na Trinidad & Tobago. E luna aki 'Awa Brak' lo keda presenta na 'Made in NY Media Center by IFP' na Brooklyn, New York. Despues di 5 aña ainda e pelicula ta relevante.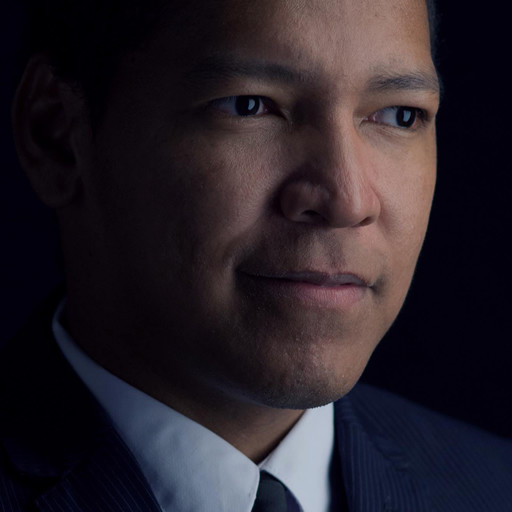 Award-winning Caribbean Filmmaker Juan Francisco Pardo was born on the beautiful Island of Aruba. He is a multitalented filmmaker and media designer. His passion and vision for this art form has been recognized in the reception of multiple awards.