Reading Time:
3
minutes


Siñando cultura cu Geert Hofstede
E homber aki a marca historia como un di e pilarnan den desifra con diferencia cultural ta cambia e dynamica den un ambiente profesional como tambe nos bida diario. Dependiendo di e pais, cultura por tin un contexto halto of un contexto abou. Esaki kiermen cu paisnan cu un contexto cultural abou ta conta cu hende cu mester papia hopi, mester hopi prueba y hopi papel pa por tuma algo como un hecho. Mientras cu culturanan cu un contexto cultural halto ta steun mas riba simbolo, lenguahe corporal y tradicionann pa comunica nan mensahe. Tuma como ehempel Aruba den comparacion cu Japon.
Un hende Japones ta balora silencio mientras cu un Arubiano lo ta mas comfortabel papiando bay goal. Tin te hasta un dicho na Japon cu ta bisa "scucha un, comprende dies". Esaki tambe tin di haber cu e echo cu tin cultura colectivista y cultura individualista. E dimensionnan aki ta wordo defini pa con hopi hende den e cultura ta wordo encurasha pa ta nan mes y den un manera, busca nan independencia y crea nan propio punto di bista sin wordo influencia pa conocinan of familiarnan. Aruba den comparacion cu Hulanda lo ta mas colectivista pasobra nos ta hende cu ta gusta hende, nos gusta ta cerca di nos famialiarnan y comparti cu nan dia aden y dia afo. Mientras cu podise Hulandesnan ta mira nan famia extendi durante ocasionan special so. Como Arubiano, podise nos ta mas vulnerabel na tuma decisionnan cu lo haci mayoria di hende contento, na luga di nos mes. Nos bidanan ta inlcui hopi mas cu djis nos famia nuclear. Esey ta otro cos, e famia nuclear ta wordo categorisa manera mama, tata y yiu mientras cu famia extendi ta tur locual ta pafo di esey entre otro welo, wela, primonan etc.
Segun Hofstede, un cultura por ta masculino of e cultura por ta femenino. Den culturanan masculino, competencia ta hunga rol grandi y hende por ta obsesiona cu poder y titulo mientras cu den culturanan femenino e ta trata mas riba e bienestar di un y tur.
Por ehempel, den nos propio perspectiva nos por pensa cu Aruba tin un cultura masculino mirando cu e isla ta chikito y tur hende kier e miho pida di e bolo. Pero, Aruba compara cu Merca tin un cultura mas femenino. Aunke tin diferencia den clasenan social nos tur por conta cu acceso na educacion y seguro medico, awa limpi pa bebe, etc. E no ta reserva solamente pa hende cu placa.
Pa conclui, cultura por wordo mira manera un sero. E parti ariba ta locual ta facil pa identifica. Esaki ta inclui idioma, con nos ta bisti, con nos ta cuminda otro etc. Mientras cu abou tin locual no ta mucha obvio esta norma. balornan, religion, etc.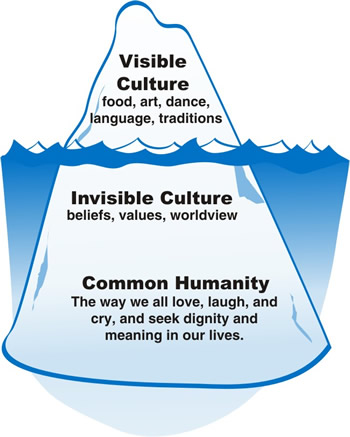 E topico di cultura ta uno amplio y por wordo dialoga riba dje pa oranan largo. Algo si, cultura mescos cu tempo ta cambia y ta wordo adapta. Aruba ta un sopi di nacionalidad y ta facil pa bisa cu nos ta conta cu un poco di tur cos. Como ser humano, tin hopi cos cu nos tin en comun mas sinembargo ora nos traha hunto apesar di nos diferencianan, esaki ta haci nos mas fuerte.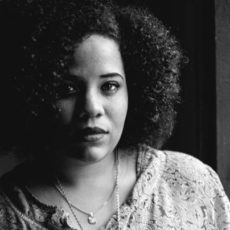 Poet, inter-sectional feminist, Media and Communications student and creative writer.