Reading Time:
6
minutes


Shuttered ta un photoserie traha pa nos refleha untiki. Cuanto biaha nos no a bai den caya y nos ta wak un "choller" y nos ta pensa "che fies", "esta dom e ta, e ta un drogadicto". Nos ta menosprecia nos hendenan y husga nan decision of situacion den bida. Hende ta wak adictonan ambulante y personan sin cas (choller) no como hende, si no como un berguensa of molester. Mane un "choller" jega serka mesora nos kier core for di nan paso den nos mente nos ta mas ku nan, nos ta miho ku nan. E realidad ta cu nan ta hende manera nos tur y nan tambe tin emocion y sentimientonan. Mesko ku abo y ami ta sinti tristesa nan tambe ta. Hopi biaha e tristesa ey ta algo ku nan ta biba kune tur dia. Pero na mes momento nos tur tin momentonan ku nos ta contento. Mi por cana riba caya y mi ta sigur mi lo wak atleast 10 hende smile den poco tempo. Masha tiki bo ta wak un "choller" contento tuma un rato y wak den nan wowo y bo lo wak tristesa, dolor y remordimiento. Esaki ta e motibo pa e serie Shuttered. Un shutter ta un cortina ku ta habri sera, den mi camera e ta e cos ku ta habri sera pa captura un potret. E ta tuma un fractie van een seconde pa mustrabo full un otro hende. "Shuttered" ta pa mustrabo ku apesar di ku nos ta wak nan malo nan tambe tin mesun emotion ku nos. E smilenan no ta bunita, e smilenan no ta perfecto, pero e smilenan ta pa mustrabo ku un smile ta un smile.
Illuminati
Esaki ta "Illuminati". E ta un choller hopi lief. Fe ora mi a bai pa papia kune e la cumsa contami cos sin ku mi mester a puntre. Tur kos ku e la contami ta untiki bruha pero e la contami con su famianan a trece cabaynan Aruba via boto den tempo di Lago. "Illuminati" ta un choller ku ami ta pensa lo tin un of otro problema mental cu minsa si ta uso di droga a causa esaki of ta esaki a causa e uso di droga pero mi ta pensa ku e lo por ta schizofrenico. "Illuminati" a exihi pa mi cana cune jega na un spot ku e ta kies pa nos saca potret. Sacando e potret di Illuminati ma echt sta er bij still con e alma di e persona nan aki ya a bai perdi. Mi a saka un total di 2 potret ku un verschil di 2 seconde y kada un potret a bisa algo full differente.

Orlando
Orlando ta un caso untiki mas personal pami paso mi conoce. Mi a sera conoce ku Orlando na kas di un amigo net den temporada ku Orlando tabata purba di sali for di droga. E tempo ey mi a conoce como un persona alegre, gusta baila y gusta rap. Durante e temporada ey Orlando a bai serka e hendenan ku a hinke den droga inicialmente y mane cualkier adicto lo bisabo "si bo anda ku e mesun hendenan ku a hinkabo den droga ora bo ta sober bo ta bai end up ta cai atrobe". Orlando a horta cas di un famia dimi bendenan y a end up cai bek den droga y ate na otro banda di mi lens. Ora mi a puntre kiko lo hacibo contento awor aki e la contesta "pami sali for di e luga aki, sea ta na bida y sober of morto."
Alan
Alan ta un adicto ku ta biba den e cayanan di San Nicolas. Alan a biba un gran parti di su bida na Aruba te ora ku e la bai Hulanda pa despues regresa bek Aruba. Alan ku yen dolor ta contami di su yiu muhe nan ku e ta sinti su falta pero ku e ta bisa nan no kier wak e mas. Alan ta sufri di malesa mental anto esaki a hinke den droga djies pa e por funciona. Alan a cuminsa husa marijuana te ora ku e la ripara ku esaki no ta suficiente pa e por funciona ku su malesa mental. E mesora a cumsa mix e ku cocaina pa despues bai full na husa piedra. No obstante di alan su adicion e tin un set di djente masha bunita. Ora mi a puntre con bin su djentenan ta asina bunita e la bisam wel e mester por ta den su genetica. Alan ta cana den e cayanan di San Nicolas ku un cara masha rabia pero ora mi a puntre si mi por saka su potret e mesora a smile y bisami dal bai.
"Un smile ta un smile. Un smile no ta perfecto. Un smile por ta invisibel tambe."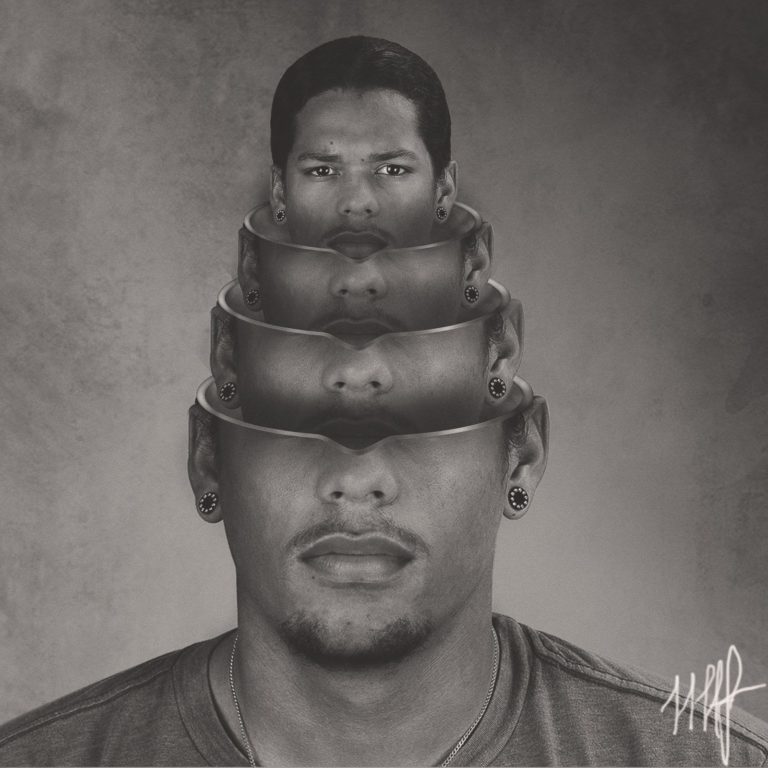 Portrait, Wedding, Event & Concept Photographer based in Aruba.