Reading Time:
3
minutes


ORANJESTAD – Cu bon boluntad bo por haci hopi. Recientemente un grupo di hende a uni hunto pa un bunita causa. Locual a cuminsa como un simpel idea a bira un dia yena cu accion.

Riba dia di pasco grandi, adictonan ambulante a haya algo di come, algo di bebe y un baño. Esaki no a bin di ningun instancia si no mas bien di ciudadanonan comun y coriente cu gana di haci un diferencia. Lee Croes ta conta Culturaruba cu tur cos a cuminsa riba un groupchat, unda cu su amiga Nicole de Cuba a trece dilanti e iniciativa di haci algo pa adictonan ambulante.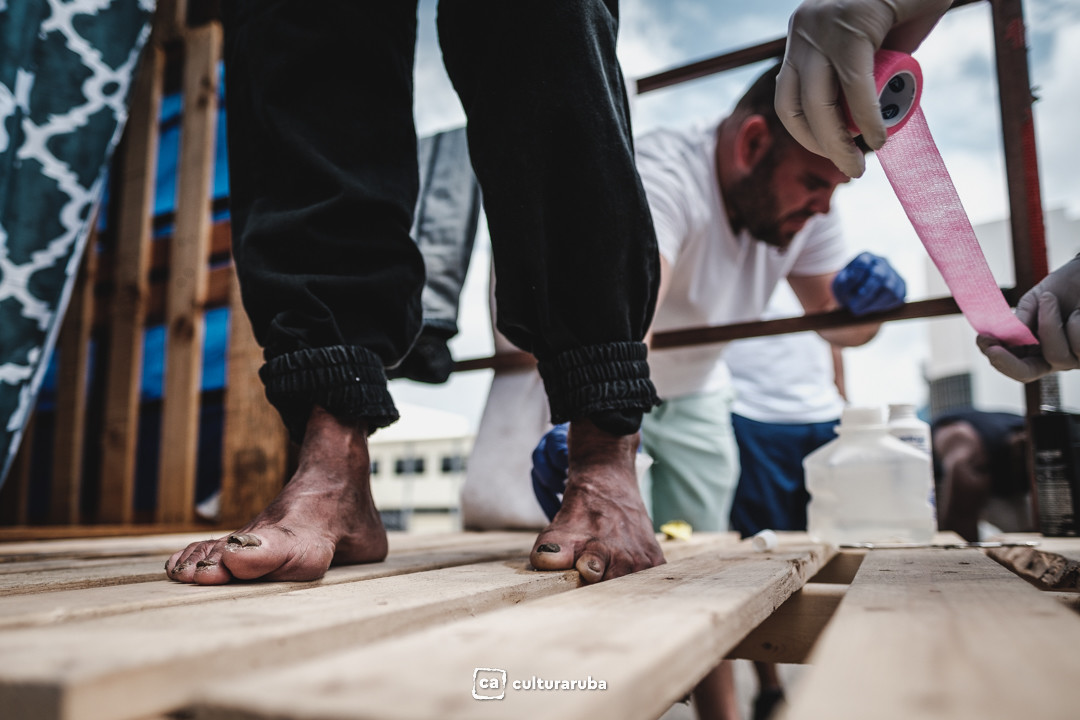 Tumando na cuenta cu den mayoria di ocasion nan ta wordo pinta den un luz negativo. Lee ta bisa "Ta hopi facil pa hende den comunidad punta dede riba nan, pero nan tambe ta hende. E idea a cuminsa na dunanan cuminda cu coy bebe y despues cos a bay over board. Nos a cuminsa cuestiona cual lo ta e posibilidad pa duna nan un shower tambe. Nos a cuminsa puntra rond. Nos a haya un baki di awa di brandweer, pues nos tabata tin y e awa. Awo nos tabata falta e baño. Un hende den e groupchat a bisa cu e por a traha un mobile shower den un rato y ata e resultado. E tabata algo masha spontaan y e voluntarionan tabata out of the box. Hende a cuminsa trece cos. Tur cos a sali di nan mesun fondo, pero nan ta haci e cu amor".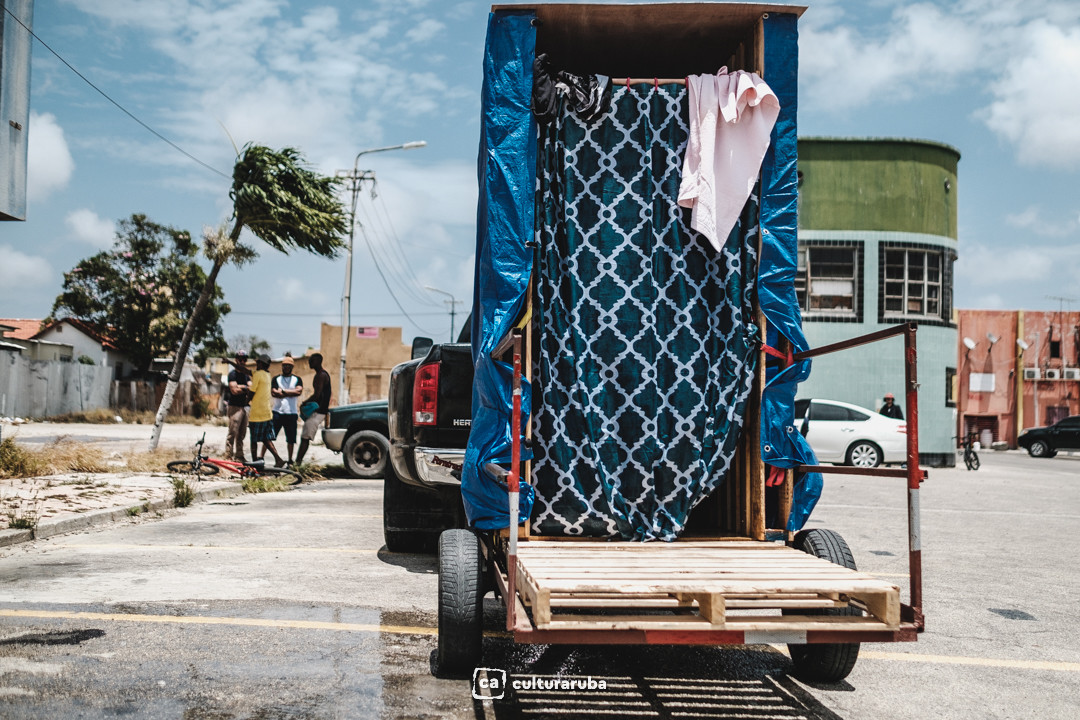 Nicole ta conta Culturaruba cu su iniciativa a bin pasobra pa hopi aña caba e tabata traha cu Rode Kruis y nan sa haci esaki. Sinembargo, e aña aki el a dicidi di haci esaki riba su mes. "Ultimo ma wak un periodista filmanan, ora parlamentarionan a hibanan centro. Y mino a haya mucho leuk e manera cu nan a wordo trata. Nan tambe ta hende y nan ta wordo discrimina. Pero si bo sinta combersa cu nan y siña di nan bo lo ripara cu hopi di nan tin problemanan familiar cu nunca a wordo resolvi. Nan ta egt sinti nan leuk cu nan ta haya atencion y wordo balora di cierto forma. Nunca nan tabata agresivo y semper nan ta agradeci cu locual nos ta haci. Mi a pone esaki riba Facebook y mi a wordo aserca pa hopi hende cu kier a yuda. Den un tres dia nos a pone tur cos hunto. Nan a haya cuminda, cupcakes, nos a limpia nan heridadnan, nan a haya paña. Tur hende join pa yuda". Nicole ta comenta.